As you can tell, we love old school racing around here, and not just when it comes to cars: there's just something about the race tracks from the past that makes them impossible to resist. Some tracks were built around actual towns,, while others are incredibly challenging and seemed like they were created purely to make you throw up (and yes that track is on this list).

So here are 5 of our favorite old school race tracks from the past:
The Nordschleife old race tracks
Of course we were going to open the list with one of the world's longest race tracks because even though we want to be original there's no way around the mecca of german car makers and one of the world's most gruelling 24hr race.
The first race was held in 1927, with Caracciola winning the first car race with his Mercedes, and for many years the record holder was Louis Chiron in Bugati, until world war 2 broke out. After the war, racing resumed with a new set of ringmasters: Jim Clark, Fangio, Moss, Ickx, all racing their delicate single seaters around the Green Hell doing insane speeds.

With 174 corners (before the modifications it received in the 70's) and 23km in length, drivers needed to have their wits with them, as the smallest mistake would reward them with a potentially fiery death.
Spa-Francorchamps old school race tracks
We'll start off by saying how much we love Belgian fries. They're the best. Same goes for the chocolate. Delicious. Wait, we're getting distracted here. Back to racing. So, why do we love Spa? Well, we love the whole atmosphere: The oldtown close to the circuit, the big gates signalling your arrival, the Drivers club. And then you see the corners: La Source, Eau Rouge, Blanchimont..It has the perfect mix of old-school corners, corners that drivers need to fully commit to, and it goes up and down, following the local hills. It needs to be on this list.
Circuit de Charade vintage race car tracks
Full disclosure: The Circuit de Charade is where, almost 3 years ago, 2 young racing lovers decided to create Classic Racing School, so of course it was going to be on this list. Nonetheless, it's on the list for a good reason: It was dreamt up in the late 50's around the volcanoes of Auvergne. Crazy right? It meant the track didn't just twist and turn like many other tracks, it went up and down the mountain – Drivers needed to be *really* sure of what they were doing, or else they'd soon find themselves questioning their life decisions while flying down the mountain.
The track had so many corners and elevations that some racers would get nauseous and throw up while driving. And did you know that this is where Helmut Marko, Red Bull supremo and Porsche royalty, lost his eye? During a Formula 1 race, a pebble was projected from a car in front straight into his helmet. And that was when officials decided the track was too unsafe for Formula 1, leaving 1972 the last Formula 1 race held at Charade.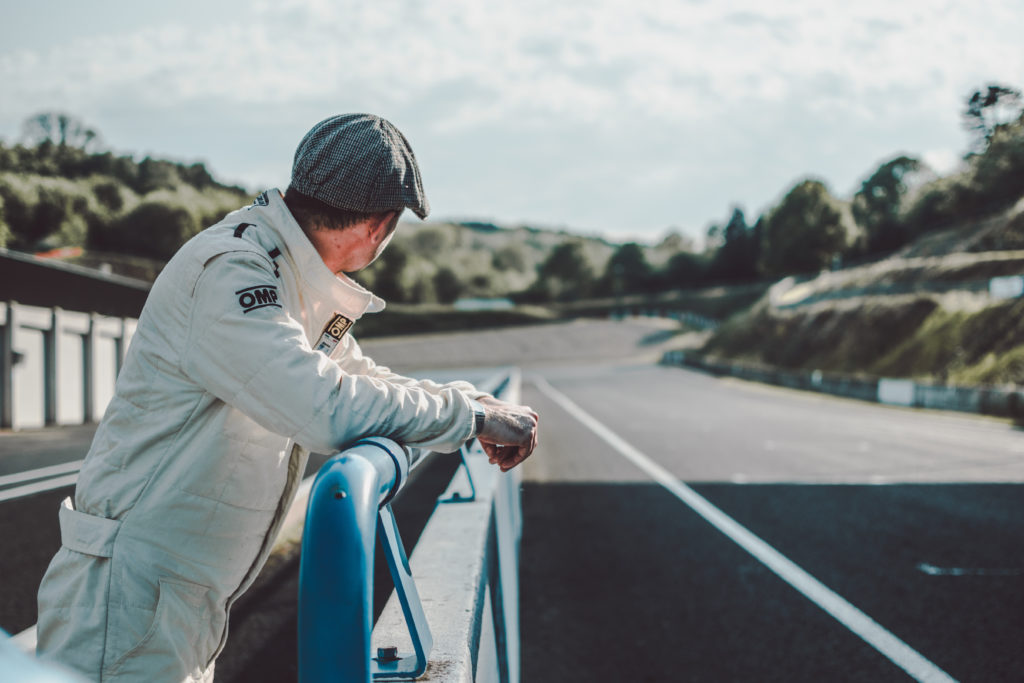 And that's exactly why we chose it as the track to host Classic Racing School: We were tired of seeing other racing schools using airfields or small, soulless tracks and wanted our students to learn in a proper race track, with F1 history.
Zandvoort old tracks
We love Zandvoort Its right next to a beach, and its such a tough layout to master. But we prefer how it used to be in the 60's. Why? Well, take a look at this clip from the movie Grand Prix:
See how open and flowing the track was? You put one wheel off and that would be it – you'd be sent off into the next dune and possibly the sea. How cool, erm and dangerous was that? On a more serious note though, we think the flow of the track, how narrow it was (and still is today) and the speed some corners can be taken at, make Zandvoort a track deserving to be on this list.
Silverstone classic tracks
One of the pillarstones of racing, the Silverstone circuit has to be one of the best oldschool tracks. The layout has changed a bit in the last years, but it's still an insanely good track to watch racing and drive on. With long straights and a mix of medium and high speed corners, it'll always give viewers a good show. We love how the layout was before it was updated in 2010, with one of the most epic corners – Bridge- now gone. See for yourself with this onboard quali battle between Raikonnen and Alonso, in 2005.