 A Formula 1 circuit in the Massif Central
An emblematic, historic and technical track.
Choose to drive on a circuit that is emblematic of the golden age of the Sixties, a true monument to motorsports. Historically 8 kilometres long (around 5 miles), the Charade circuit was a public road closed for racing, having seen the greatest champions race there during the four French F1 Grand Prix. Nowadays, the circuit is a hilly and winding 4 kilometre track in the heart of the Auvergne Volcanoes Regional Park (recently classified as a UNESCO World Heritage site), which will provide you with unique and thrilling experiences. We will welcome you in our vintage lounge located in the pitlane, a real timeless place near Clermont-Ferrand.
Discover our single-seater racing experiences
---
Four F1 Grand Prix from 1965 to 1972
Three winners: Jackie Stewart (x2), Jim Clark, Jochen Rindt
Lap record: 2'53″9 (average speed of 166,75 kph / 103,15 mph)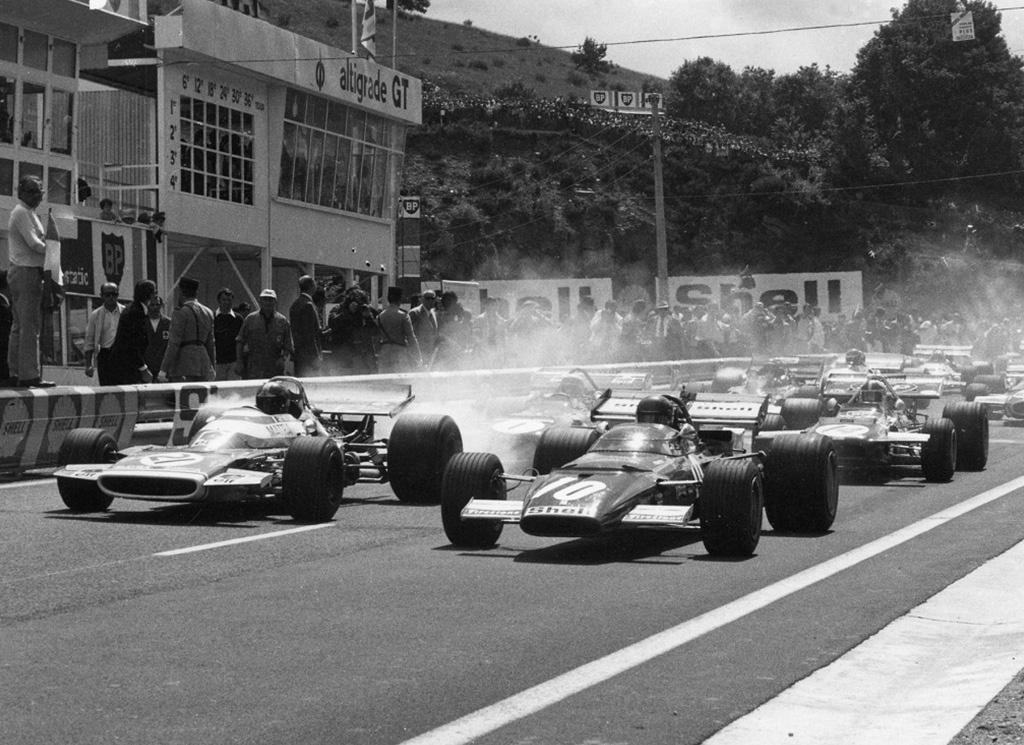 The circuit de Charade hosted four French Formula 1 Grand Prix between 1965 and 1972. On the original 8-kilometre track, drivers would race 40 laps, or 322.2 kilometres. It consisted of a permanent section and public roads closed during the event.
Today's straight line was already used in 1965 for the first Grand Prix. After the first corner, the drivers would go flat out straight through the village of Charade, then around the Puy de Charade on the steep downhill to Gravenoire.
Jackie Stewart, who we honour in our two-day advanced coaching programme, is the only driver to win twice in Formula 1 at Charade. The old track lap record will be held forever by Chris Amon, with an average speed of 166.75 km/h.
---
The modern circuit in numbers:
Length: 3.975 kilometres (2.470 miles)
Turns: 18
Average steepness: 9%
Gear changes: 10
---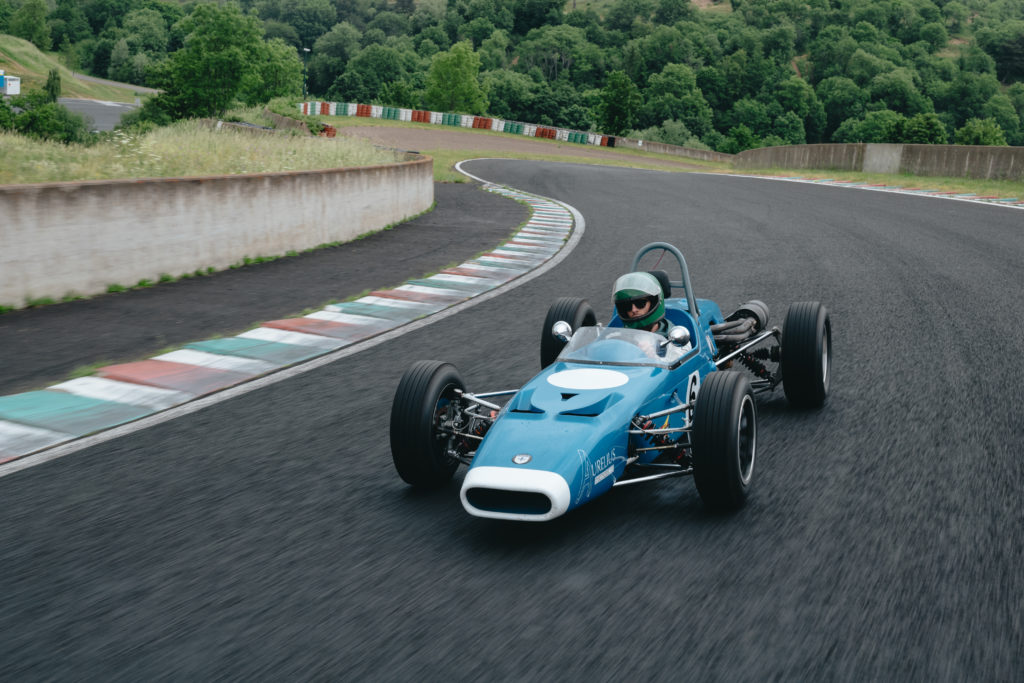 Racing experiences with historic single-seaters
A unique experience at the wheel of winning cars from the Sixties.
Whether you're a track veteran or a true rookie, our historic single-seater driving experiences have been designed to suit all profiles.
Unlike other driving schools, we have chosen a technical and rewarding track to allow you to enjoy the thrill of your visit. Charade has no equal in France and is still considered as one of the most beautiful circuits in the world.
Aboard our historic single-seaters, prepare to travel back in time to the late Sixties, the golden age of motor racing. Behind the wheel of a Crosslé 90F, a factory continuation of the iconic Formula Ford 16F, you are about to experience the same emotions as the legendary names in motor racing: Jim Clark, Jackie Stewart, Bruce McLaren…
---
Where is located the Charade circuit ?
10 minutes from Clermont-Ferrand
2 hours from Lyon's airport
4 hours from Paris and Geneva The Charade circuit through the lens