Classic Racing School, the world's first historic racing school, and 8JS, a high-end clothing brand with a racing spirit, are proud to announce the continuation of their partnership which began in 2022.
Classic Racing School and 8JS share the same vision and values of high quality service, attention to detail and respect for tradition. Together, we are joining forces to bring back the golden age of motor racing, the engine of our customers' passions and dreams.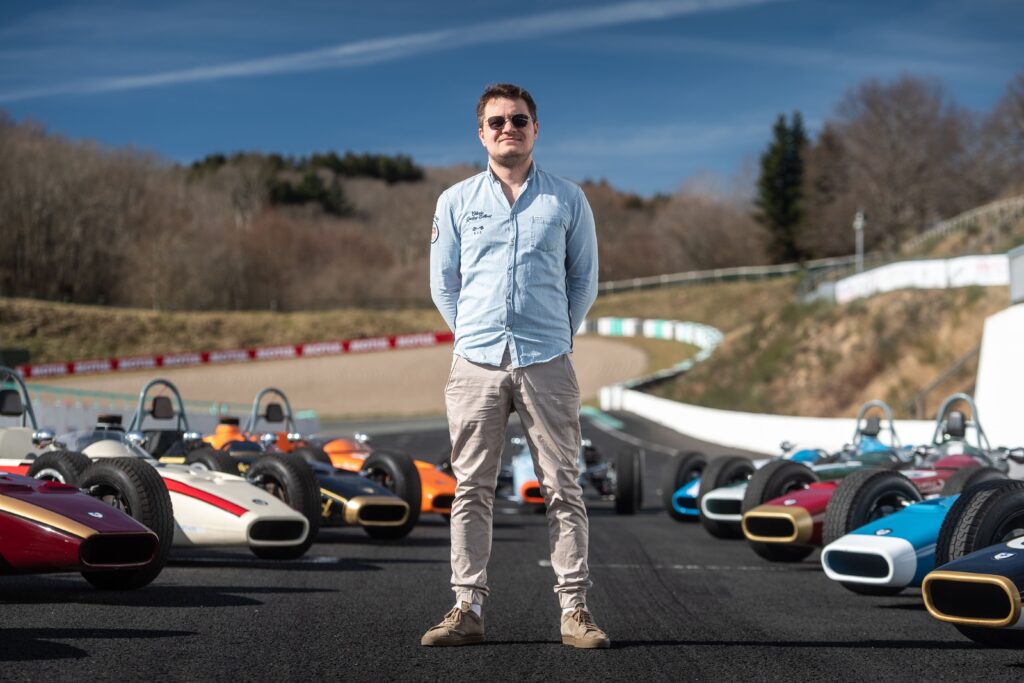 Julien Chaffard, Classic Racing School CEO: "Classic Racing School is very proud to be able to count on the support of 8JS thanks to Sacha Prost and his teams by wearing their colours. Our two brands share common values with this tribute to the golden age of motor racing and its heroes, while offering the best possible experience in terms of exclusivity and quality. Our customers will therefore be able to find these two worlds at the events we organise, with a unique atmosphere that is largely the result of this renewed partnership."
Sacha Prost, 8JS CEO: "Our partnership with the Classic Racing School is an exceptional opportunity to preserve the heritage of motor racing and pass on our passion in an immersive and authentic way."
Dive into the golden age of motorsports on www.8-js.com and www.classicracingschool.com.