If you ever come across Stéphane Brunetti at a race meeting, you'll probably see him with a warm smile on his face as he walks down the paddock, or racing his green Merlyn Formula Ford on the way to the top step of the podium. Instructor at Classic Racing School and race instructor for our Classic Racing Team, we sat down with Stéphane to find out more about his career in motorsports – from his start in racing karts to eventually winning races in Formula Fords.
Classic Racing School (CRS) : Hi Stéphane, thank you for taking the time out of your time to speak to us today. I'll jump straight into it: Where does your love for racing come from?
I was born in the racing world thanks to my uncle (Pierre Brunetti) who is a very good race engine builder. I think its him that gave me the racing bug, being with him and my cousin around race cars when we were young – the noise of engines and racecars, all of it, really made me fall in love with racing.

I then started karting at age 14, just for fun. Because I had good results at school, my father gave me a kart and we'd go karting on the weekends together on small tracks around the Paris region. Seeing that I wasn't bad behind the wheel, my father entered me in my first race when I was 16m using a gearbox kart, and I finished 3rd- -not bad for a first race!

CRS :Wasnt it scary to race against older drivers, in a shifter kart of all things?
Yea, it was quite impressive because you're racing against adults ,the kart was very fast and you're driving all together in a close pack at high speeds but I soon got used to it and had a lot of fun.

I did 8 years in karting, evolving into doing the Ile de France ligue championship – if you qualified (we were 80 drivers) in the top 10, you'd be entered in the French championship.

So I did my first French championship in '91, reaching the finals (we were 120 at the start) and ended up in 38th place. I went back next year, with more experience and finished 9th, aged 18. In 93, I finished 16th, and after that I moved to the National French team in the 125 cc category, where I had more average results. I still managed to be the Ile de France champion and set the Aval track record with my 125cc kart, which that stood for 8 years – not bad!

After that I took part in the European karting championship but was forced to drop out after a few rounds thanks to a lack of budget, so I finished in 10th overall.

At the same time, I had just finished my studies and had no more budget for racing, so I decided to just race once a year, but it wasnt enough to have good results so I put racing to the side and decided to start working, creating a societe de space vertes.  Some years later I bought my Lotus Elise s1 and started doing trackdays with it, just to enjoy myself on track again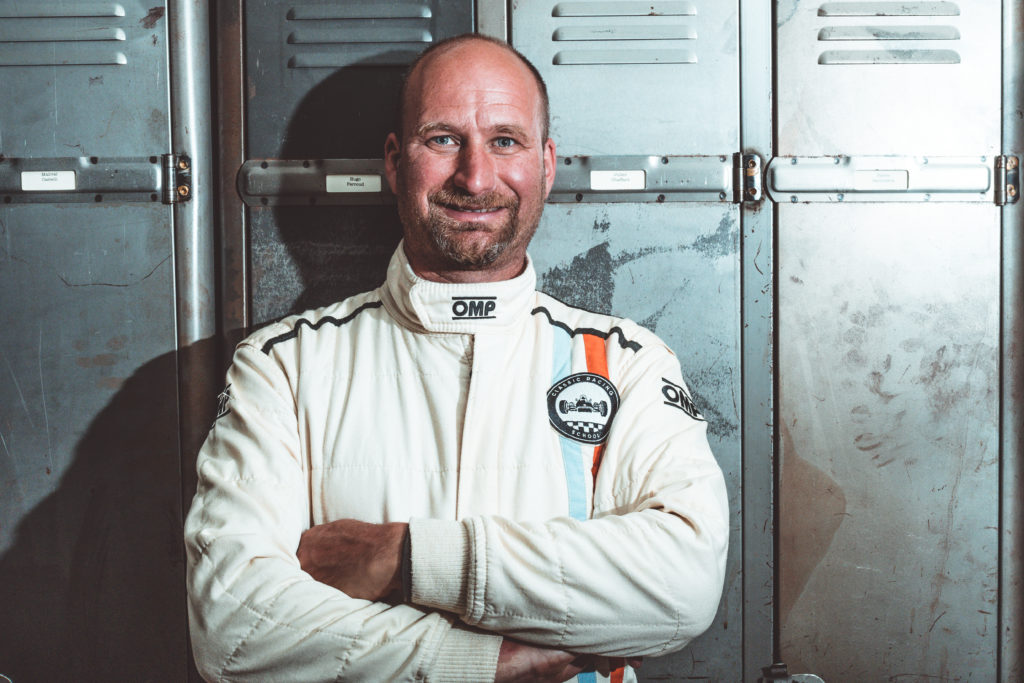 CRS : So how did you go from trackdays to single seaters?
SB : I really missed racing so in 2014, aged 40, my uncle convinced me to get back in the racecar, so I bought a Formula ford to start racing again. I tried getting back into racing before that but I just couldnt do it financially and didnt have enough time, thanks to my business.
CRS : And how was the first time behind a single seater?
It was amazing. I first tried one in 2013 before buying one. I found again all the sensations I missed from driving a kart on trackI – the adrenaline, the grip, the high speed. A single seater is fantastic to drive, its one of the best cars you can drive on track. An Elise is already great to drive on trackdays, but a formula ford is on a completely different level. The first time I drove a formula ford and tested the brakes, the car stopped 15 meters before the corner even started. So the next lap, I tried to brake harder and later and I still stopped the car 5 meters before the corner started- how was it even possible?
And so, as I kept on driving that weekend, I started finding the limits and the rhythm of the car, but was amazed by the handling, the chassis and brakes. A Formula Ford engine isnt the most powerful thing out there, but what really matters in a formula ford is everything else: it has incredible cornering and braking capabilities. And what amazed me the most – i was doing all this in a 50 year old cigar shaped race car!

So after my first experience behind the wheel of a vintage single seater, I immediately bought my first single seater the week after – a 1979 Van Diemen.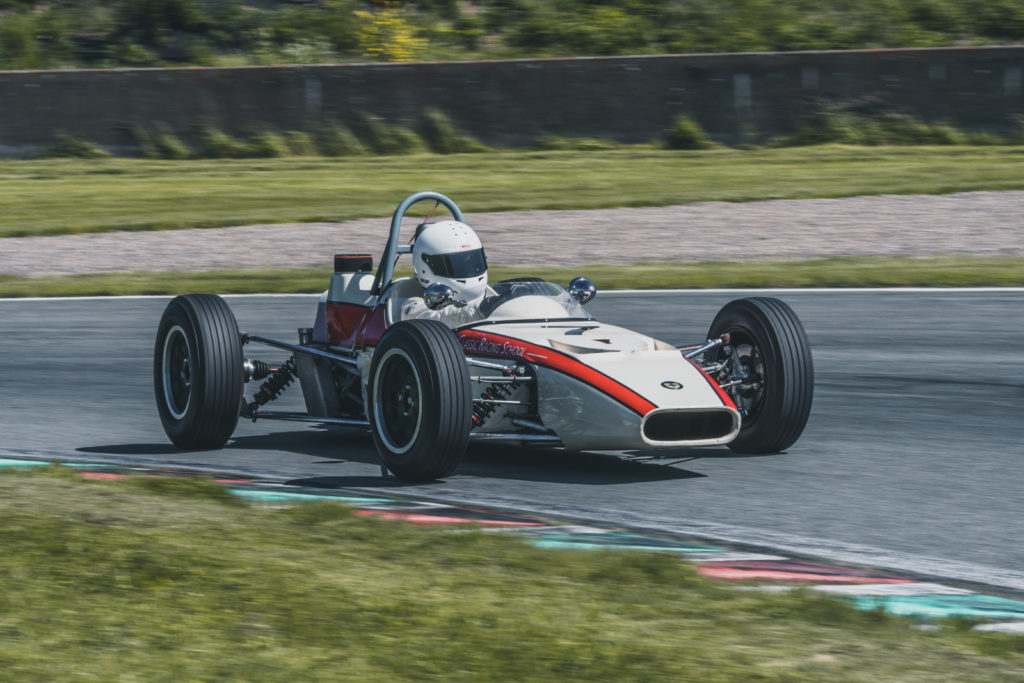 CRS : So how long did it take to start racing again?
So after having bought my first single seater, I brought it back to my uncle's workshop where we completely redid the engine – its whenI understood that sometimes people can be a bit dishonest, as the seller didnt mention to me that the engine was completely worn out.

So with my uncle, we rebuilt the engine – its when I learnt how to build race engines.I took the car out on track to test before my first race, and did a full season of the historic tour.
CRS : And how did the first race go?
SB : It was so much fun. I spent my first race between 4th and 7th, with some fast lap times. After 4 races, at Spa, I did my first podium with my first best lap during a race. At brands hatch I finished 3rd as well – it was awesome to race at the temple of Formula Ford in brands hatch, an amazing track. One of my favorite memories of this track is that when you get on the podium at brands, get a special beer glass. I finished my first year in the Historic Tour 4th of my class, which wasn't bad because its a very competitive championship.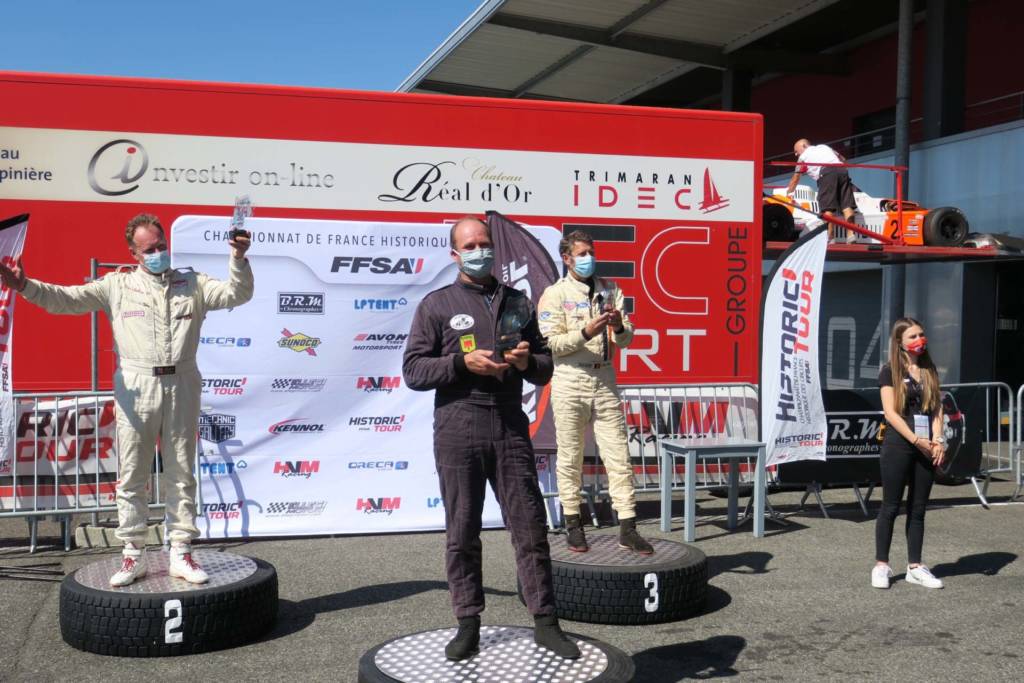 CRS : What attracts you in racing?
SB : To always do better, to push myself to improve. I love breaking down this barrier, to do things right, to deliver under pressure and to breakthrough and improve. I love that in you have to prepare minutely -its a group effort, with many variables : the team, the car, the driver's mental preparation, the preparation you put behind it all, other drivers on track – anything can happen in a race, so every part of of you and your team must be prepared for everything..
CRS : Its what last year's Italian Grand Prix in Monza showed us, with Pierre Gasly winning the race even though his chances of doing so were very slim. You have to be ready and expect anything.
SB : Exactly, its incredibly intense.
CRS : Its interesting that sometimes, the most appealing part of racing isnt even the sensations, but the tactics, the game of chess we do at speed with every other driver on track.
SB : Thats it – its taking care of your tires, making sure you dont just drive fast but also drive inteligently, seeing what everyone is doing – you need to think about what you can do even when you're not in the best car or are the fastest driver.
CRS : And is it true that you have the lap record at charade?
SB : Yes and no! I do have the record in the A-Class, but not in the B-Class – the faster and more modern class of Formula Fords.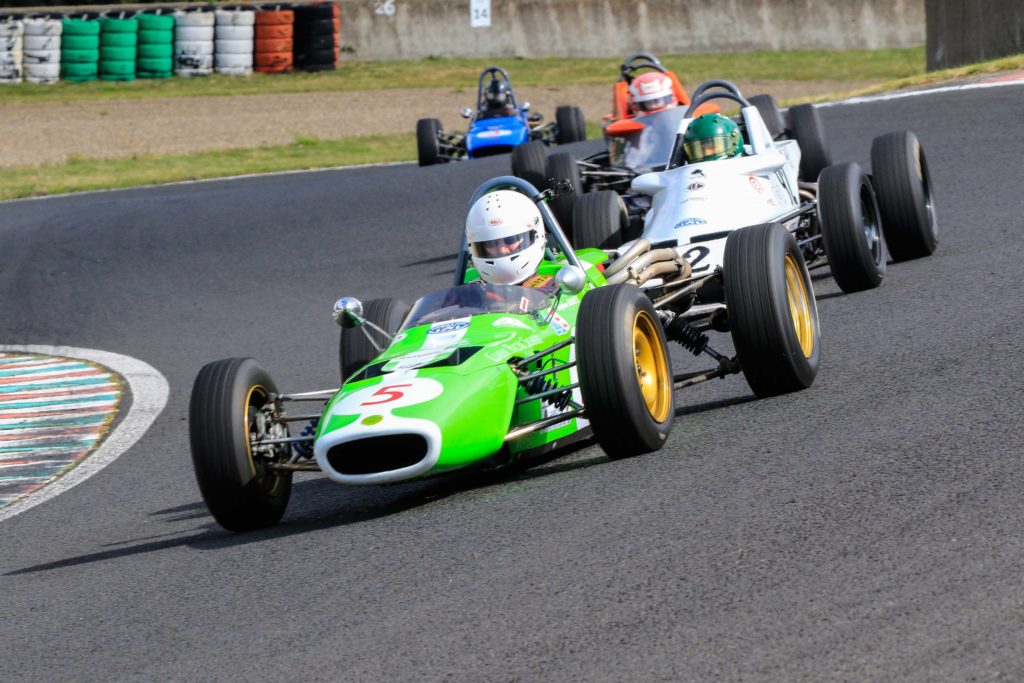 CRS : So what are the differences between the A-Class and B-Class cars?
SB : The B-class has cars with a more advanced and capable chassis – The suspension is mounted inboard, unlike the A-Class cars that are mounted in a more traditional way. This makes already a big difference. The wheelbase of a B-Class Formula ford is also longer, which means the cars are more stable and can carry more speed through the corners. All of these small differences are enough to be 0.5/0.7 seconds faster than an A-Class car at the Charade circuit for example.
CRS : And you've never wanted to try this class?
I did start racing in this class with my Van Diemen 69, but the issue was the same as in my karting times – budget. We are now seeing the championship and this faster class getting much more "professional" – teams arriving, with the financial means of doing a lot more testing, they have a lot of spare parts available.

I'd like to do that but, financially its very hard to justify. So instead I race in the A-Class, because its more affordable and also because the cars are the cigar shaped Formula Fords, the prettiest cars – I wanted to feel what my racing heroes- Beltoise, Stewart – felt on track.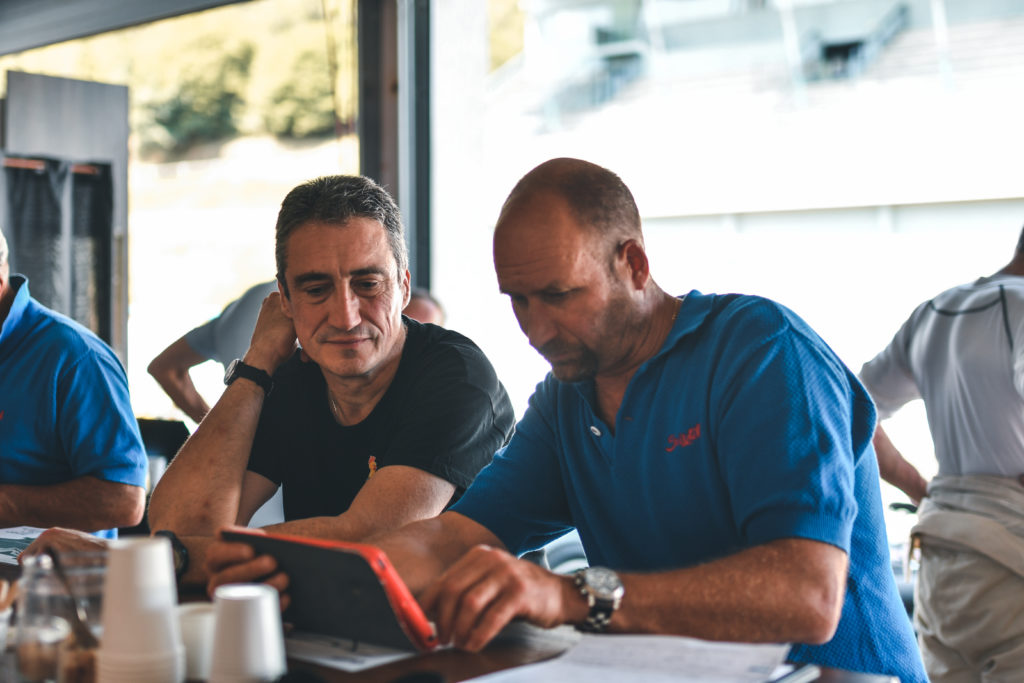 CRS : Can you tell us whats your secre to drive a historic Formula Ford quickly?
SB : I think the secret is to have " finesse". Since a Formula Ford doesn't have much power, you need to be very smooth at the wheel – drift too much and you will lose a lot of time because it'll take you time ro regain that lost speed, thanks to the low powered engine. You also need to feel the car – its a car with no aero, you need to feel the limit of the car and to play with it, making it slide very very slightly, balanced on the edge.
CRS : And how do you get to that stage? How can someone that's never really driven a single seater, drive a Formula Ford well?
I think that you need to be humble, first of all. Whatever you did before on track, no matter what your car is, Porsche, Lotus, etc, you need to be ready to relearn everything again, and be ready, have this mindset – because a Formula ford will challenge you and your limits. Going to Classic Racing School is a good place to start (laughs).

Someone that's never driven a Formula Ford will have both good and bad driving habits, but in any case its important to listen to the instructors. As soon as you've understood the basics – the trajectories, the rhythm, the way you look though the corner – its up to you to push your limits ever so slightly each time you drive, in a safe way.

The fundamental driving techniques stay the same no mater what car you're driving, but as we all know, we'll always adjust our driving to whatever car we're driving, but to be fast we need to always drive as cleanly as possible.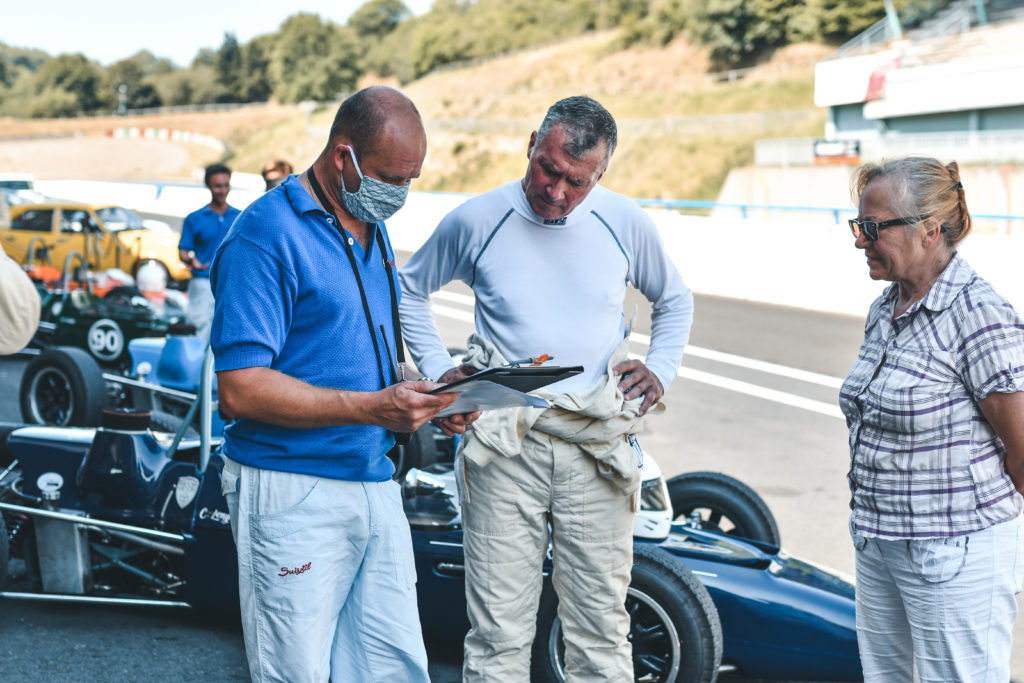 To all drivers that would really like to go into racing or start really improving, I really recommend for them to do a racing school- a real racing school, not 3 laps in a Ferrari in a small track (because you'll learn very little there). A smartbox style of experience is great if you'd like to try your dream car, but you wont drive fast, you wont be encouraged to drive fast.
At Classic Racing School, you are alone in the car, and as long as drivers respect and listen to the instructors and dont put themselves or others in danger, you're free to drive as fast as you'd like.
CRS :And so, how did you start working with Classic Racing School?
That's a nice story. One day in 2017 at the Historic tour race at Charade. I arrive, and I see Julien (Chaffard), someone I didnt personally know but had previously heard about, smiling and walking around the paddock saying hi to everyone.We spoke, and he invited me to stop by the lounge and see the cars, the lounge, the whole ambiance. I met him again after during the weekend, and when I stopped by to visit the lounge and the cars, I fell in love with the whole concept – everything was perfect. I was inspired by it. We then saw each other a couple of other times – whilst I was studying to be a certified bpjeps instructor at Charade. I called Julien and told him that I'd like to be part of the project – since I was going to be studying at Charade for a year whilst learning to be an instructor, I told him I was available to be part of the Classic Racing School instructors team.
Later that year I did my first day as an instructor with Classic Racing School- it was everything I thought it would be. And ever since, I've been present as an instructor at pretty much every school date, as a certified BPJEPS (State certification) instructor.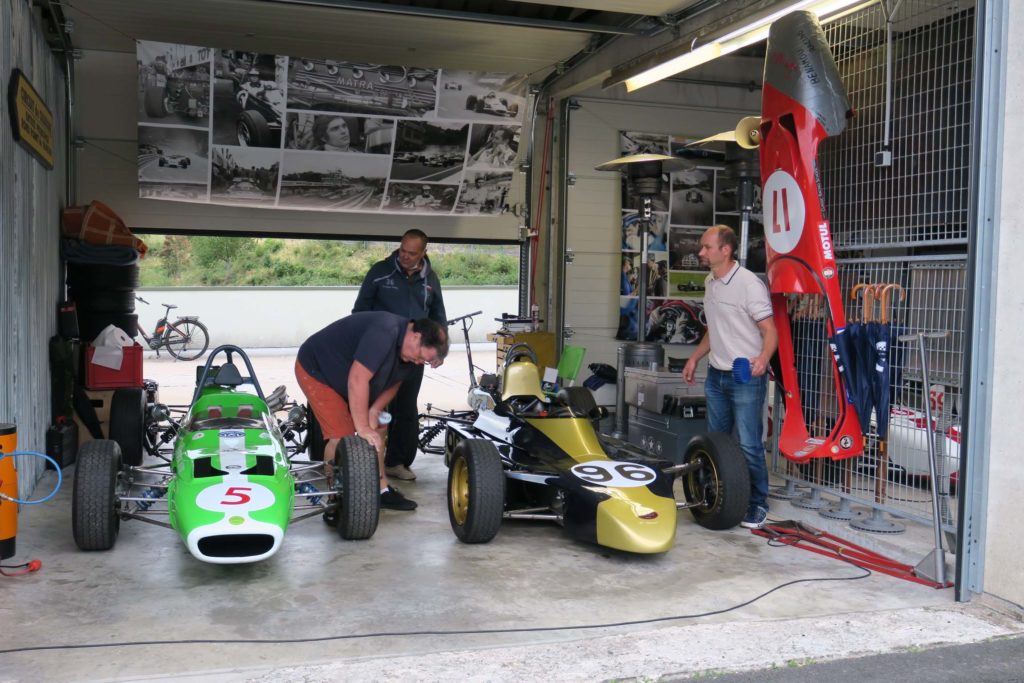 CRS : But you're more than an instructor at Classic Racing School, right?

SB :
That's right, im also involved in the Classic Racing Team, where i bring my experience in mechanics and as a racer, to the clients of the team – I work with them by offering my coaching advice at each race meeting as well as helping setting up the cars. I'm really happy to see how the team has progressed: at the end of 2019 we had only 1 car and now we have 9 cars, from Formula fords to an E-type Semi-lightweight.


Thank you Stéphane for your time today, we're looking forward to get the school running again in May. See you soon!