The historic single-seaters of the Classic Racing Team returned to the circuits for the ADSM Mas du Clos 2023 trackday. An unforgettable day for the different drivers.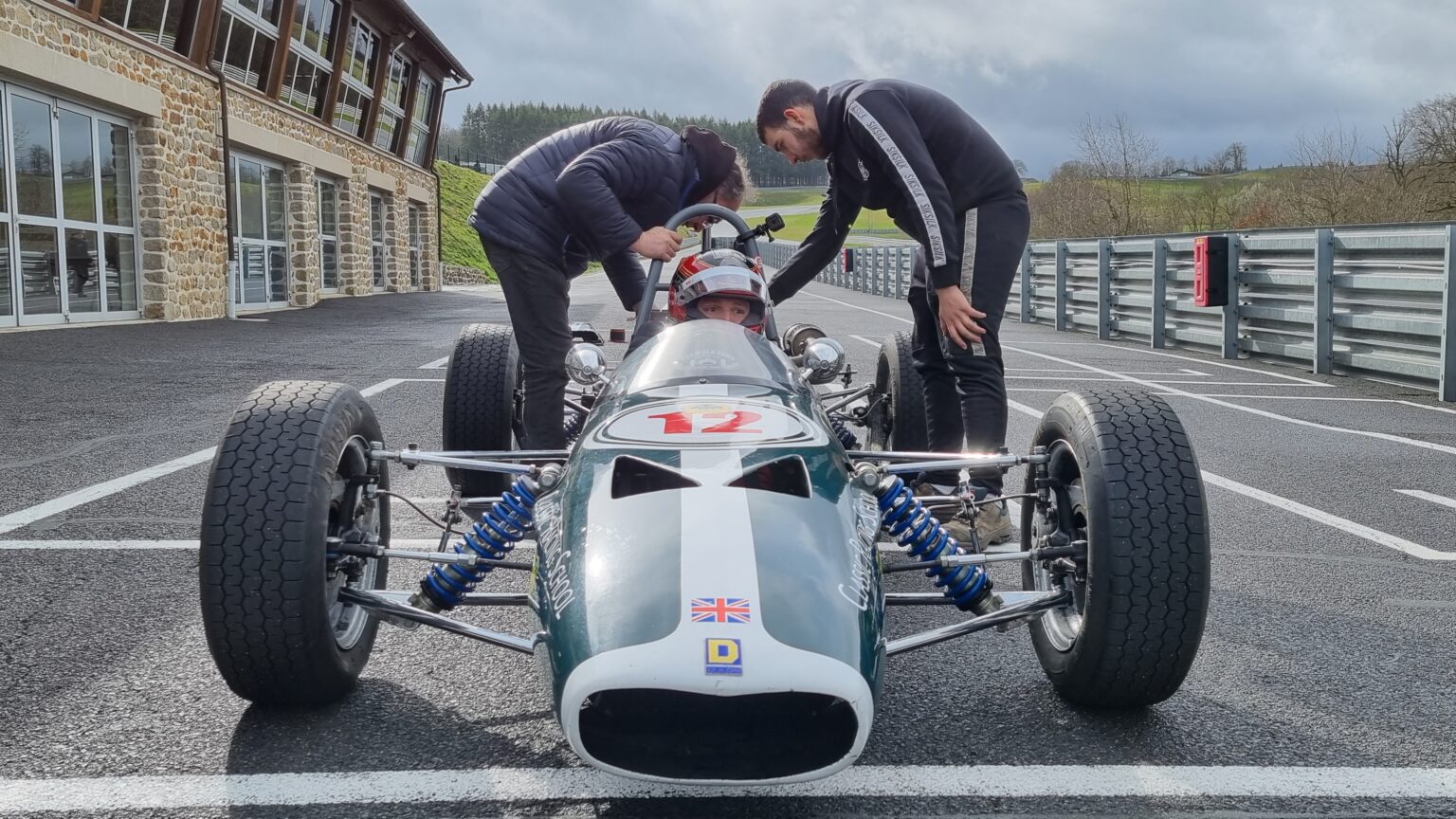 Discovering the Mas du Clos
The Mas du Clos circuit is definitely not a track like the others. Freshly reopened after a decade of closure, the circuit never ceases to welcome drivers who wish to venture onto this site steeped in history. Built by Pierre Bardinon, a famous Ferrari collector, the track stretches for 3.1 kilometres through the woods, rocky outcrops and hills of the Creuse department.
For our drivers, it was a complete discovery. The conditions were not ideal, with rain and wind in the morning, but everyone loved this technical, fast and challenging circuit. Not homologated for competition, the Mas du Clos circuit remained frozen in time, to the delight of old-fashioned race fans.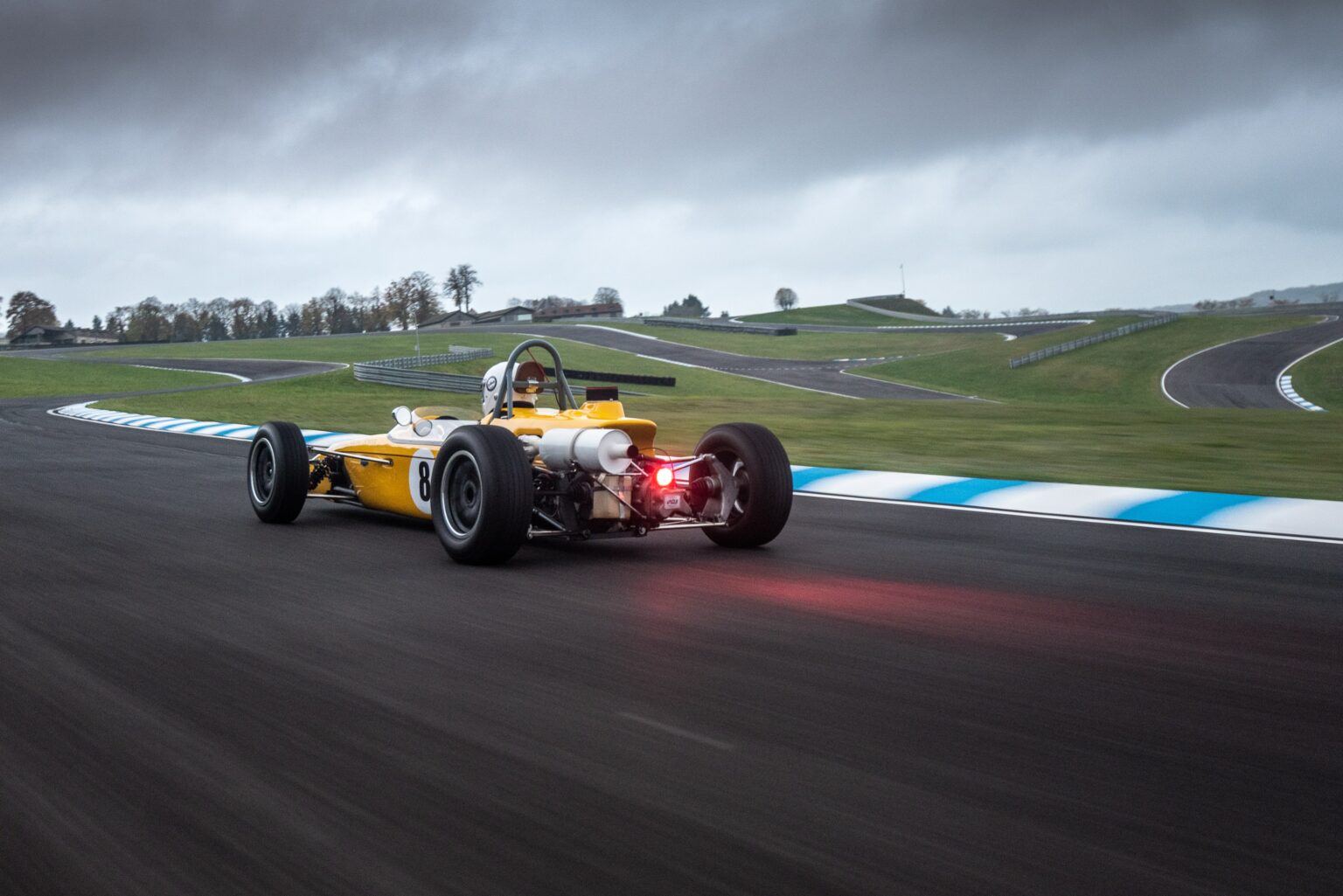 A logistical challenge
For the technical team of the Classic Racing Team, the Mas du Clos 2023 trackday was a real challenge. For this trackday, no less than 15 cars, from the racing team and school combined, made the journey from our workshop (located near Clermont-Ferrand) to the track.
Indeed, the drivers of our team, who compete for podiums during the French Historic Circuit Championship, were not the only ones behind the wheel. Several car owners and customers took the unique opportunity to drive on the Mas du Clos circuit, which is now managed by Alexandre Bardinon, grandson of the track's creator.
"A great experience! It allowed me to understand the mechanisms of the car, the dynamics", Johannes said, who discovered the driving of a Crosslé 90F at Mas du Clos.
Subscribe to our newsletter and follow the Classic Racing School calendar to discover all the dates of our racing experiences and trackdays. Perhaps you will be the next to take the controls of one of our historic single-seaters?