The start of this new year is the perfect moment for our team at Classic Racing School to take a look back at what was an incredibly positive 2021, and to announce our upcoming projects.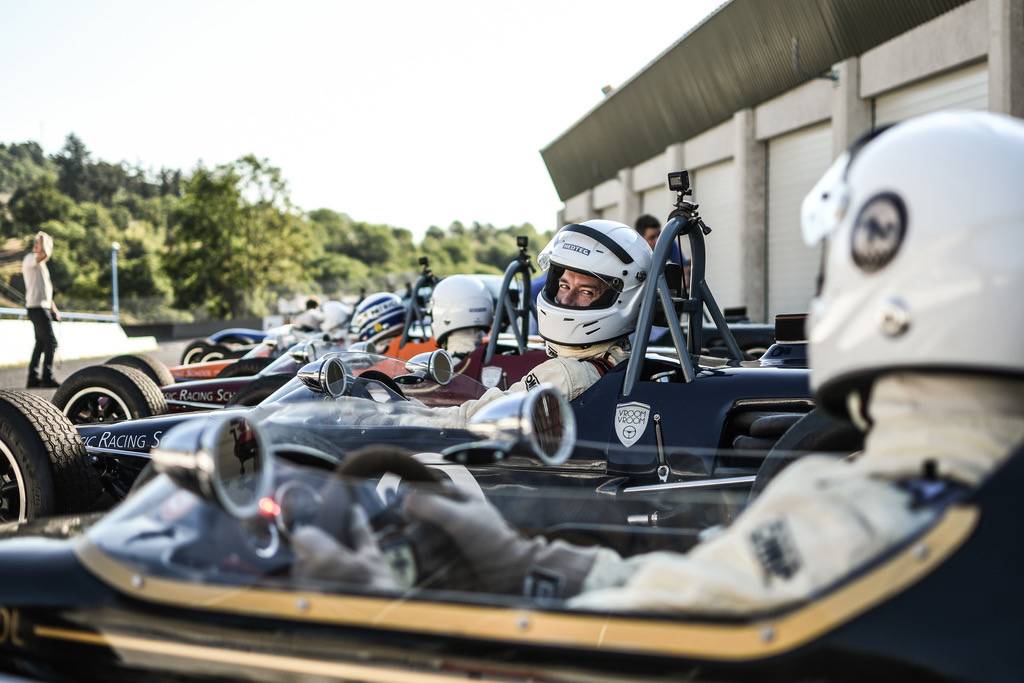 With the same energy and creativity as always when it comes to running our unique motorsports driving experience and despite another year impacted by the pandemic, 2021 was our best year yet since the school was created in 2017. A result that shows the commitment and passion of every team member as well as the loyalty from our clients – be those private or corporate – and from our partners that dared following us in this crazy adventure to live and share our passion for the golden age of motorsports.
2021 was a year in which we didn't just gather praise from french media, but also from international and world reknowned american media, Petrolicious: read the written article here and view the video here.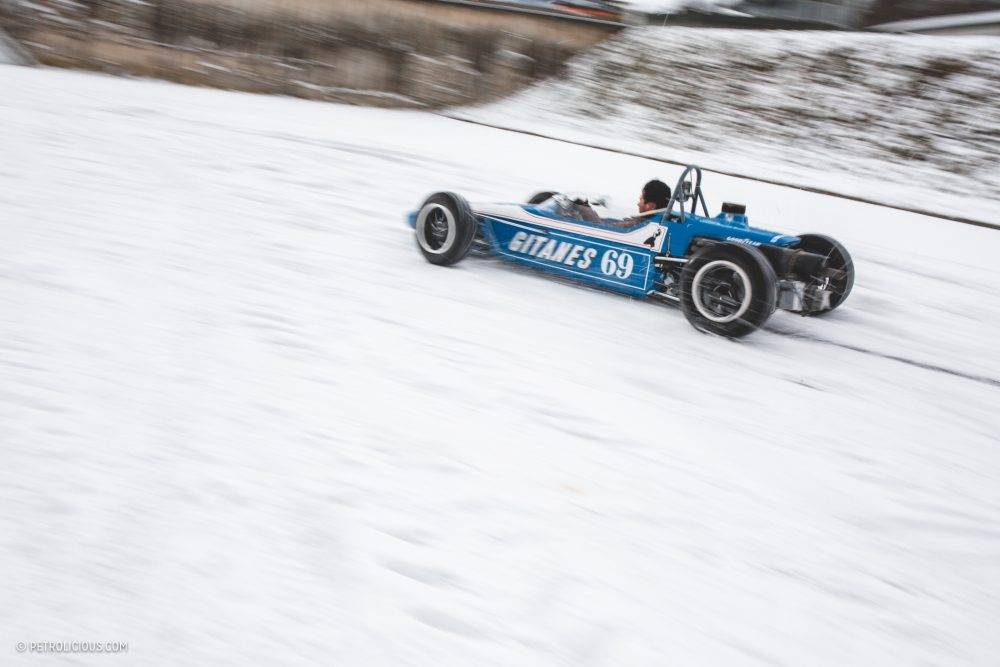 Our team is constantly working on improving on the authenticity of our driving experiences, the organization and on the attention to detail that makes our driving experiences, well, so unique. Its thanks to this that we were able to develop and introduce the Chris Amon driving experience, which gives drivers not only even more time with our single seaters, but a more complete coaching thanks to the use of onboard video analysis, more instructors, and timed sessions so that drivers can keep track of their evolution. It's proved to be one of our best-selling products to date.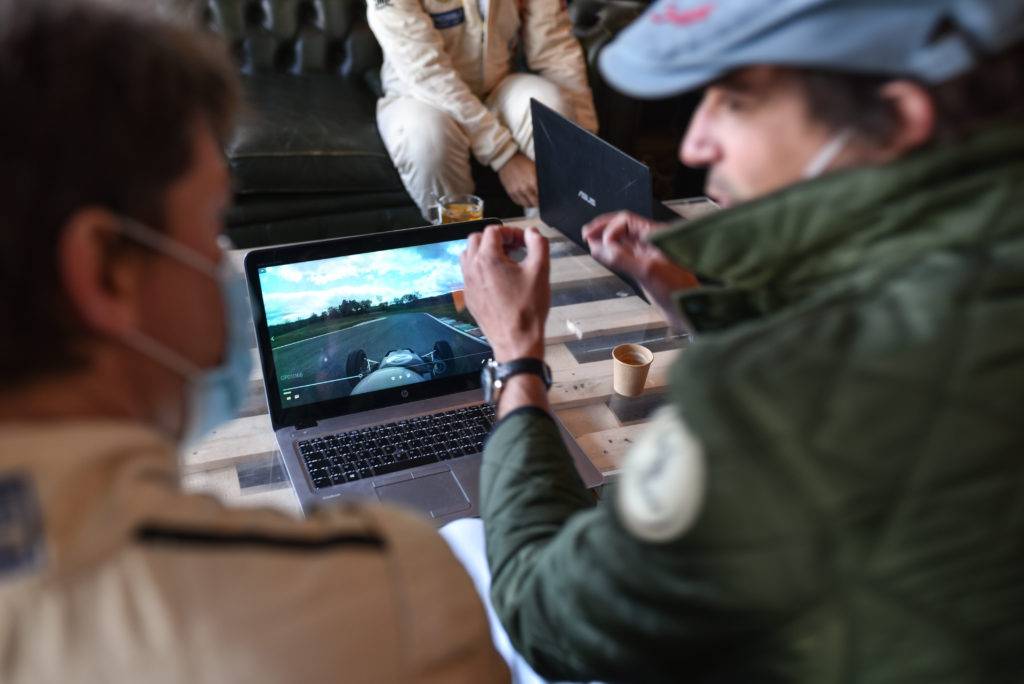 Our workshop has been restructured with a new team of mechanics that have decades of experience in the motorsports world, which when matched with the current team of racing instructors means that our school cars will not only continue to run well at all our events, but are also be setup so that both beginner drivers and experienced drivers can enjoy their behaviour on track.
Our racing team, which takes part in the French Historic Championship, also evolved throughout the year and now has 10 historic race cars, whose owners trust us with stocking, maintaining, repairing, transporting and running during race meetings throughout the year – something we don't take lightly and are proud to do.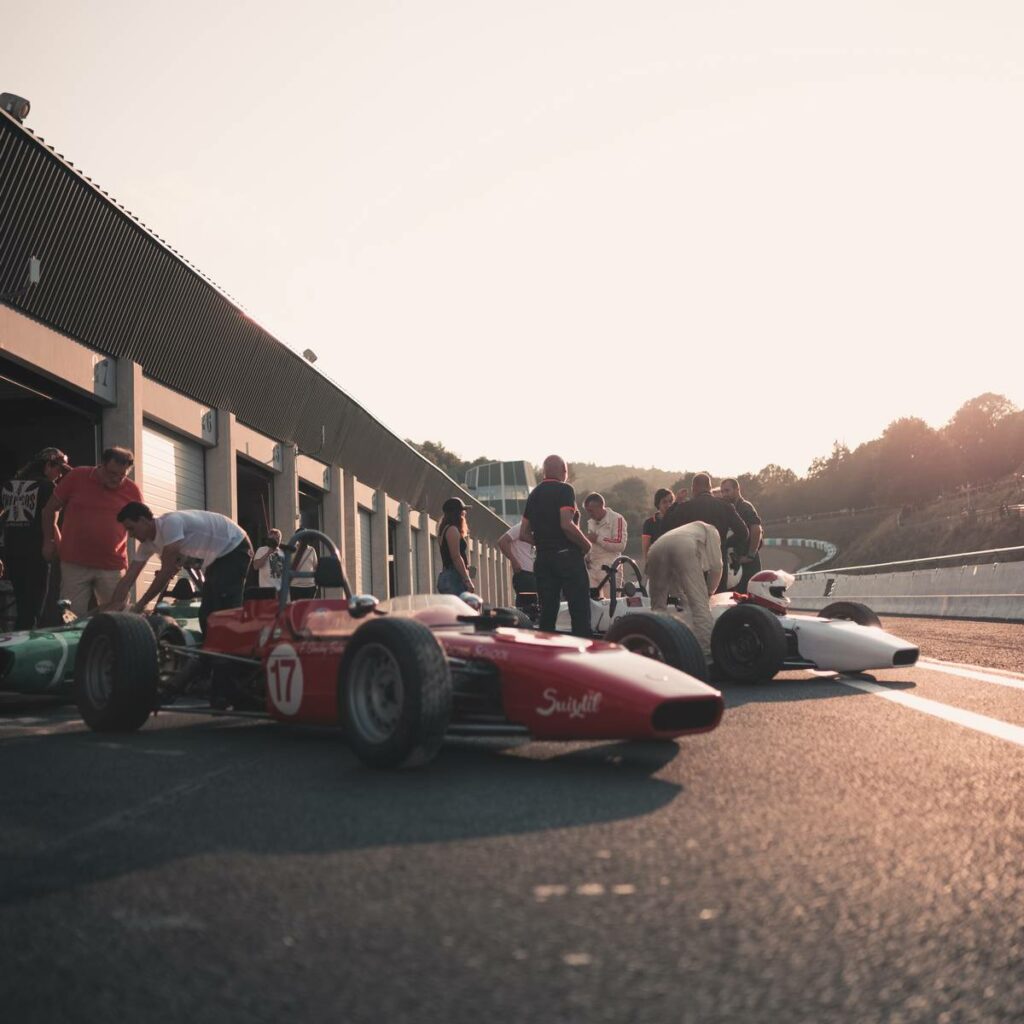 The school has also started a collaboration with the Vaillante Academie, to who we bring our experience and know-how. As their exclusive partner, we accompany the Academie's development and manage their school car fleet, which is based on the Crosslé 90F built originally for Classic Racing School.
It was also the first year we organized the Volant Michel Vaillant: a driver competition open exclusively to Gentlemen Drivers – drivers with no real professional racing experience and with a minimum age of 35 years old. Conceived by Pierre Sancinéna and co-organised by the Vaillante Academie, the competition was done in the spirit of the driver talent competitions of the 70's, open to 16 drivers only, in which drivers had 2 days of driving time, coaching and tests to show the jury that they had what it take to win the competition and win the prize: a fully paid season in the French Historic Championship with our racing team.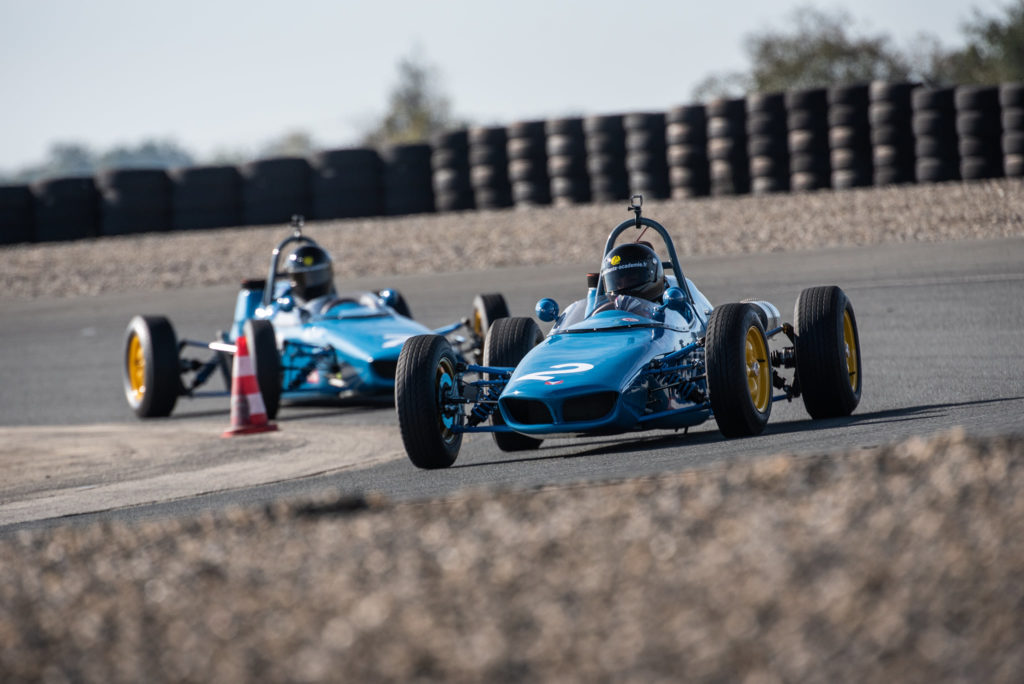 We also organized the 3rd edition of the Classic Racing School & Friends rally, a charity rally we do every year during the summer to celebrate life, spend a good time amongst friends and cars and most importantly, to raise money to help against cancer, having raised more than 8 000€ in 3 years.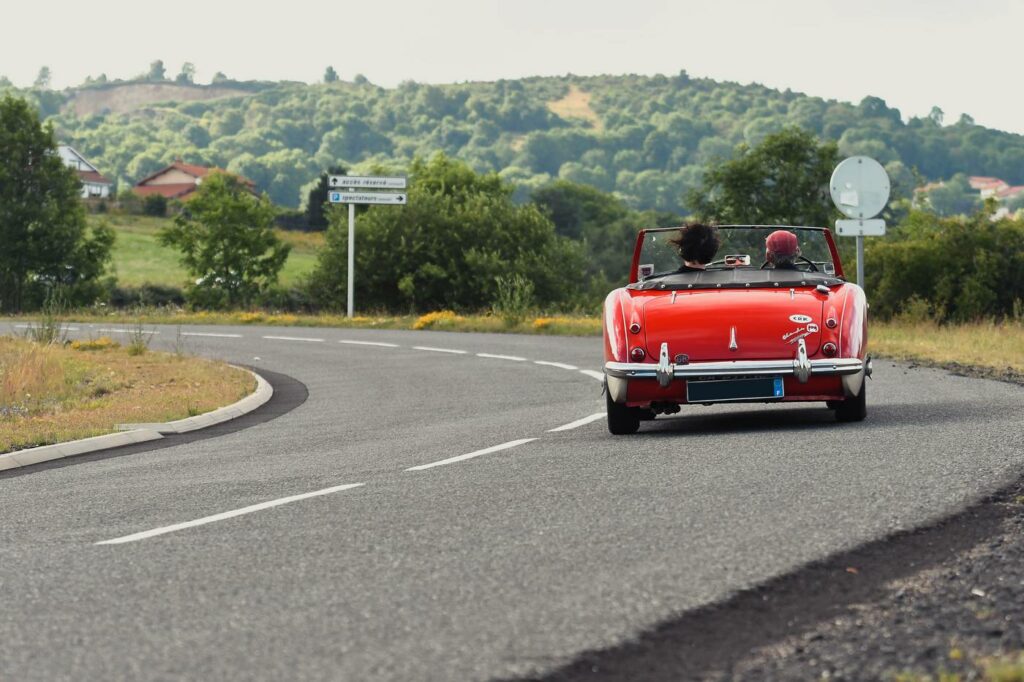 We've also renovated our partnerships with Motul and Yema – who have been with us since the beginning of our adventure in 2017 – and joined forces with french eyewear brand BRETT to become their ambassadors for 2022, with whom we share the same values and a common passion for high quality and well-crafted objects, inspired by the world of vintage automobiles.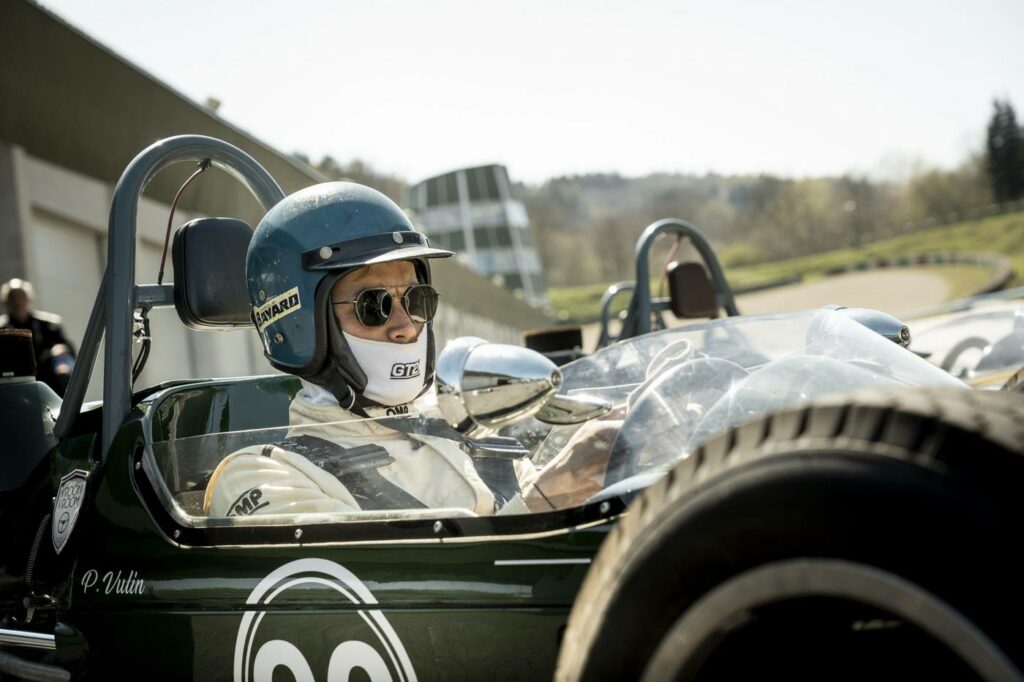 Our relationship with the Charade circuit's management team is one of our strongest partnerships. A professional, young and dynamic team with whom we share the same ambitions to develop the economic activity of the circuit, whilst making sure that their newest electric car policy will still allow our school to operate on this iconic and history-filled racetrack.
Classic Racing School in a few key numbers :
– More than 1000 people have driven at our school since its creation in July 2017.
– A fleet of single seaters that started at 7 and is now at 11 cars.
– A total of 10 cars in our racing team that participate in 6 to 8 race meetings every year.
– A team with people aged from 18 to 30 years old.
– An average of 45 events per year.
– More than 80 press and digital articles, video and tv appearances.
– An average of 4,9 /5 stars on more than 150 google reviews.
And above all, a team thats just as motivated, professional and passionate as they were at the start of this adventure, and who will continue to develop the world's first historic racing school.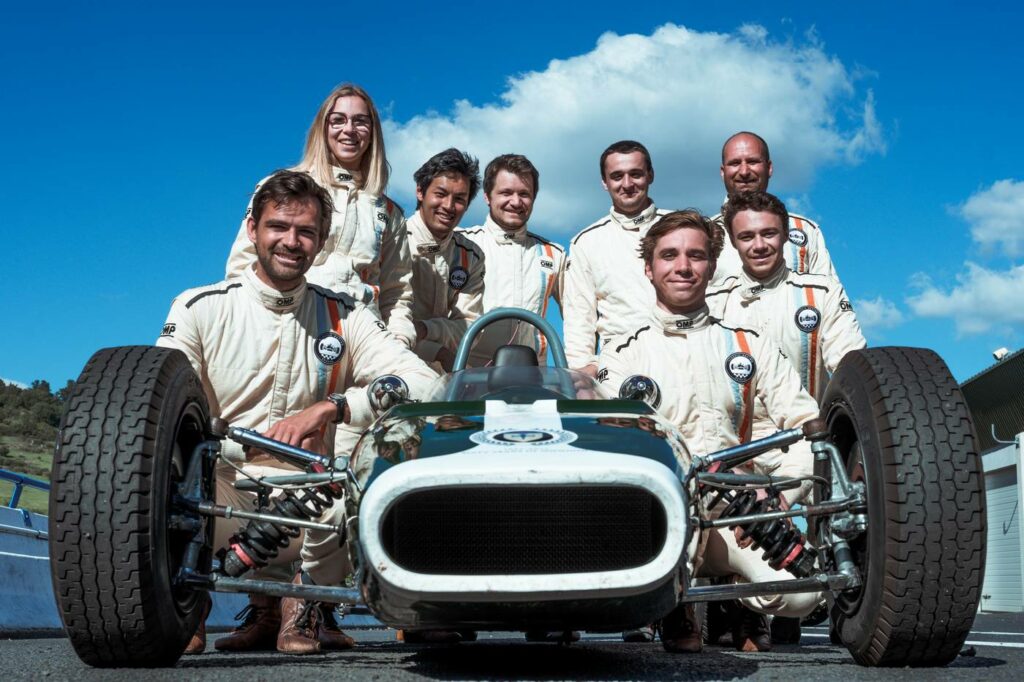 We still have plenty of news to come in the coming months and weeks, starting by a new partnership with Sacha Prost's 8JS, as well as the creation of a new entry-level offer and a new winter product, so we can share the Classic Racing School experience with even more people.
2022, here we come!