Finding the right racing experience isn't always easy, with so many different offers and prices on offer. Here are a few tips to help you make the right choice and enjoy an unforgettable experience. What racing experience should I choose?
Should I drive a single-seater or a GT?
It seems obvious, but before deciding which racing experience to choose, it's important to think about the type of racing car you want to drive. There are two main categories: single-seaters and GTs, both of which offer completely different driving sensations and conditions.
In the case of a single-seater, you are completely autonomous at the wheel, as these cars by definition have only one seat. From Formula Renault to Formula 1, not forgetting historic single-seater racing experiences: the range is varied. A single-seater racing experience is interesting because it represents a totally new experience: you lie in a car, low to the ground, alone at the wheel. Sensations you won't find anywhere else.
GT cars, on the other hand, can be very varied and allow you to familiarise yourself with many different makes: Porsche, Ferrari, Aston Martin, Alpine… GT driving days are generally less expensive, but offer a less unique experience: the driving position, for example, is similar to that of your everyday car. What's more, you'll usually be accompanied in the car, which limits your autonomy and therefore your enjoyment behind the wheel.
The right circuit for the best experience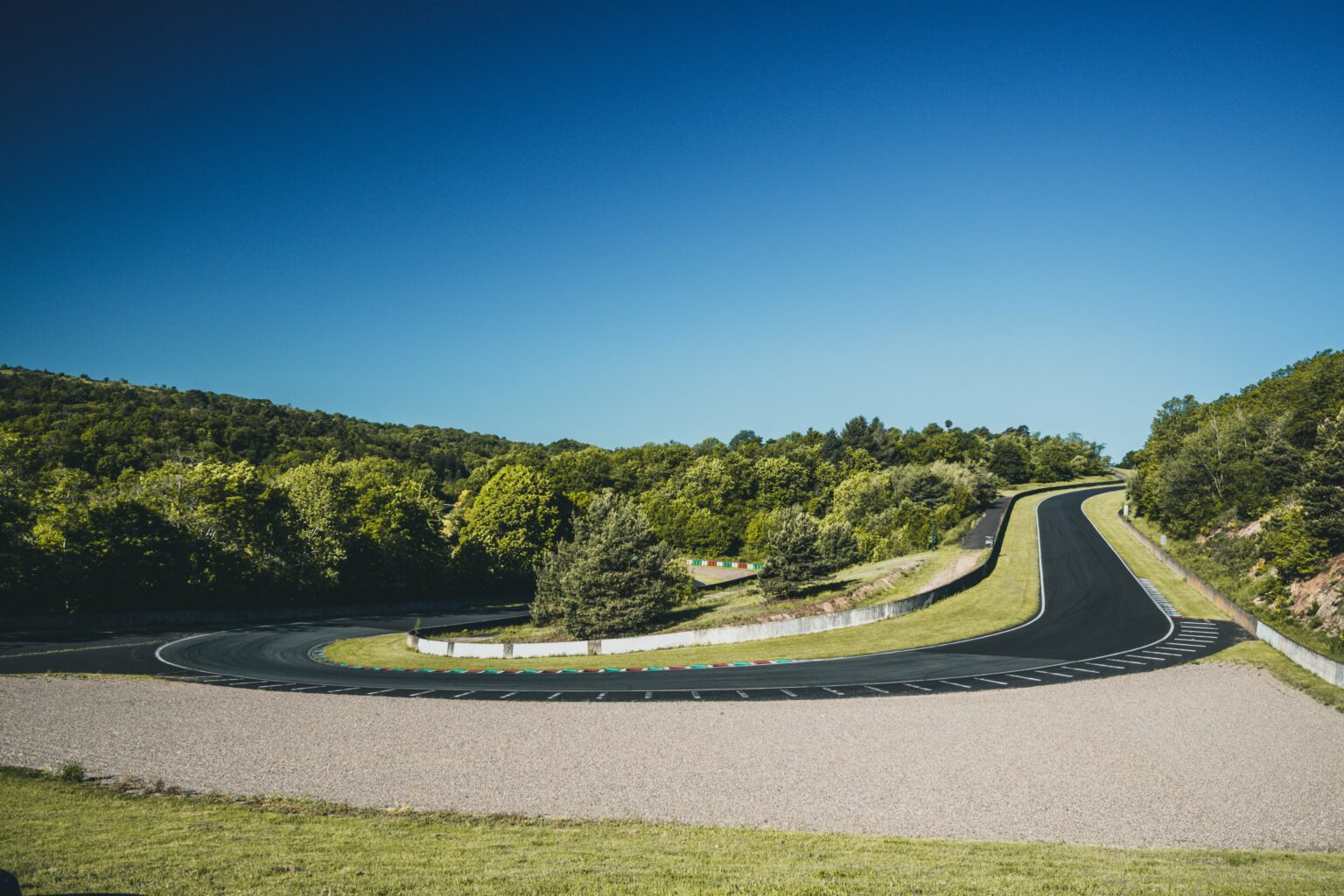 This parameter is perhaps even more important than the car itself: to know which driving experience should I choose, I need to ask myself the question of the circuit. Even at the wheel of a modern F1 car, the pleasure will be limited if the circuit is not up to scratch.
The easiest way to choose the right circuit is to watch onboard videos, hundreds of which are available on YouTube. Europe has an abundance of superb tracks, but there are also a few where the driving experience is more limited. A track that's too short, too flat or with too few unusual bends can detract from the pleasure of driving. So it's vital to find out all you can about the circuits available for driving lessons before making your choice, to get the most out of your experience.
A good circuit is one that offers a technical layout, with fast, blind corners and, if possible, changes in gradient. What if you decided to travel for the ultimate driving experience? France boasts some of the continent's finest circuits, some of which are steeped in history and have challenging layouts. In this respect, the Charade, Lédenon, Le Mans, Mas du Clos or Pau Arnos circuits are those that are sure to give you the most thrills, all close to touristic and famous places.
Make sure to have the best coaches with you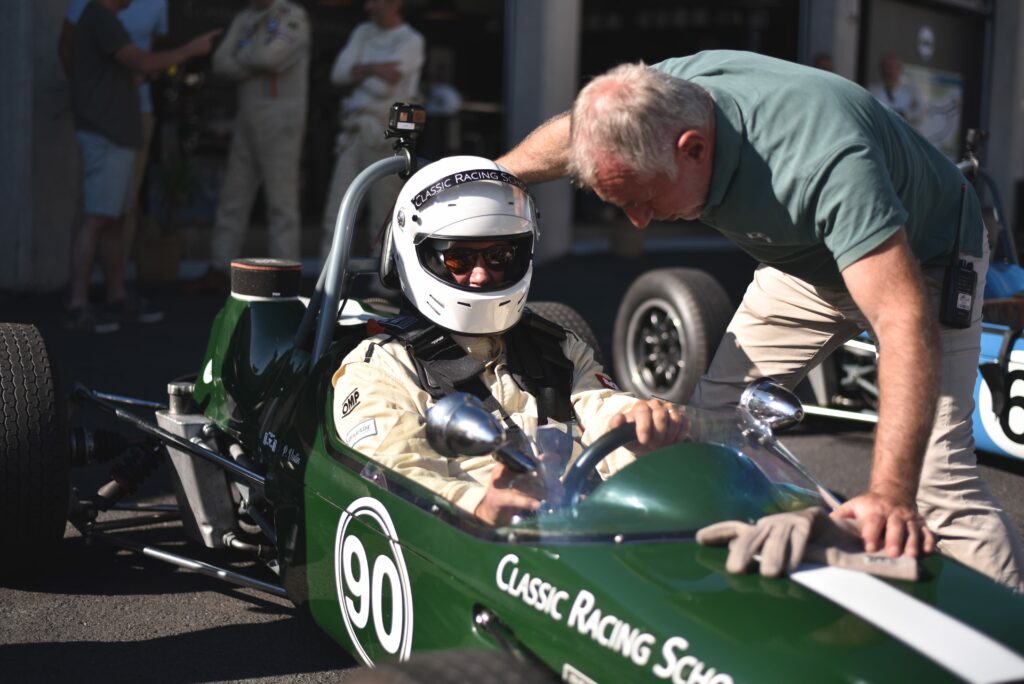 A driving experience would not be complete without the invaluable advice of the instructors. During your driving experience, they will guide you to improve your technique. It's by mastering the right trajectories and braking that you get the most pleasure out of driving, and without feedback from the coaches the experience would be incomplete. What could be better than learning while having fun?
Before you choose your driving course, find out what advice each driving school offers during the driving days. Some, like the Classic Racing School, call on professional drivers, winners in the most prestigious racing categories, to provide quality assistance to drivers. What can be more effective than getting advice from champions to make your driving course that little bit more unforgettable?
An immersive and unique experience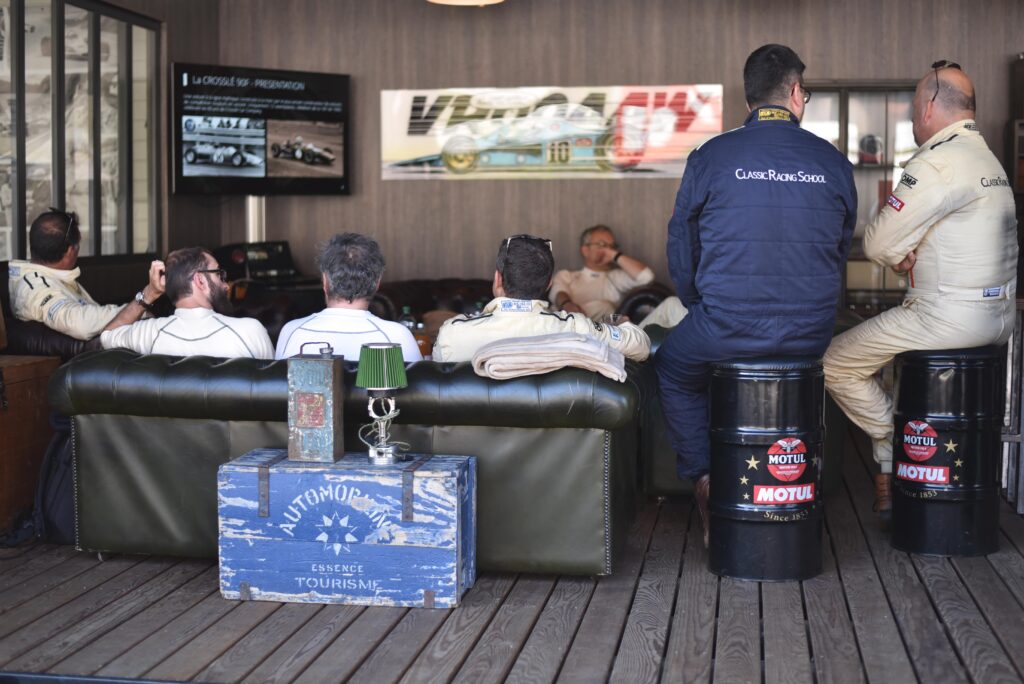 What if you took advantage of your driving experience to immerse yourself in a special atmosphere? Some schools offer a more advanced experience that puts you in the shoes of a real racing driver.
These packages can involve more extensive support, with a team of mechanics at your side, or the atmosphere may be enhanced by private outfits and areas such as trackside lounges. The driving schools that offer these experiences (Classic Racing School, Winfield…) can be counted on the fingers of one hand, but they can transform a simple day's driving into a real immersion in an environment that is usually inaccessible.
So, what racing experience should I choose?
In France, only one racing school meets all these criteria: the Classic Racing School.
This school provides historic Formula Ford single-seaters, giving drivers total autonomy once behind the wheel. The reclining position, the proximity to the track and the driving of a classic car, which is accessible but totally different from a GT or a modern single-seater, offer unique sensations that can't be found anywhere else.
Located on the Charade circuit, the Classic Racing School has chosen a former Formula 1 track, described as "the most beautiful in the world" by racing legends such as Sir Stirling Moss. Charade is now the only mountain circuit in France, and its hilly layout (9% average gradient) with its countless blind bends will make for an unforgettable day out.
As its name suggests, the Classic Racing School offers a unique experience at the wheel of historic single-seaters. With period clothing and a private trackside lounge, you can immerse yourself in the boots of Jackie Stewart, Jim Clark and Chris Amon.